Water Heater Installation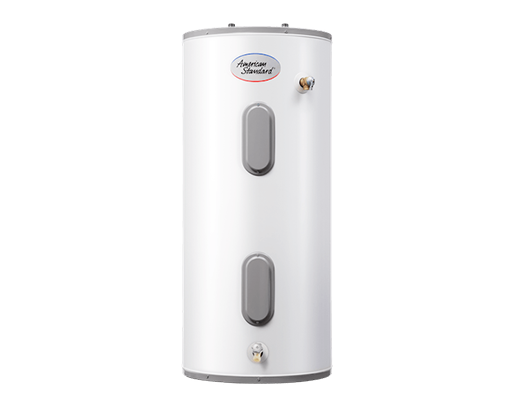 Indianapolis Water Heater Installation
Is your hot water heater malfunctioning? If you wait too long to install a new one, you could end up with severe water damage to your home.
For most people, it isn't easy to know whether you should have your hot water heater repaired or replaced. As one of the premier water heater installation companies in Indianapolis, we can help you find out what's wrong with the unit and how to fix it or choose a new one.
For all your home's plumbing repair and installation needs – including hot water heater services in Indianapolis – contact the licensed plumbers at B&W Plumbing, Heating, Cooling and Drains today.
Book Appointment
Water Heater Installation in Central Indiana
B&W offers hot water heater installation services in Indianapolis for tankless and traditional tank water heater units. But what are the differences between the two, and which type of hot water heater should you choose for your Indianapolis home?
Tankless Water Heaters
Tankless, or on-demand hot water heater units, do not store water inside of a tank. They work by heating water as it passes through the heater. They do this by using heat exchangers to bring it up to temperature quickly.
This type of water heater can run on electricity, propane, or natural gas. The benefit of these tankless water heaters is they only heat water when you need it, preventing high standby energy costs.
Unlike a traditional water heater that has a tank, a tankless water heater won't run out of hot water. Because it heats water only as needed, there is no set amount of heated water that will run out after too much usage.
Tankless units can be mounted on a wall, meaning they don't take up a lot of space. On average, tankless units are about two feet tall and one foot wide.
Traditional Water Heaters
Storage tank water heaters usually have a capacity of 30 to 60 gallons – the most common size being 50 gallons. You can choose the capacity you want depending on the size of your home and the amount of hot water that you typically need.
Storage tank heaters use natural gas, fuel oil, propane, or electricity to continuously heat water and store it, so you always have hot water even if you don't need it.
Another thing to keep in mind about traditional units is that the storage tank takes up a decent amount of space. If you have a basement and you plan to install a hot water heater in it, this shouldn't be much of a problem.
One benefit of traditional heaters is that they are less expensive than tankless units. If you're on a budget, traditional is likely the way to go.
Signs You Should Replace a Water Heater
Water heaters typically last between 10 to 15 years. With regular maintenance, some units can last even longer. If you think it may be time to replace your Indianapolis hot water heater, consider these things:
Is your unit near or beyond its expected service life? Check with the manufacturer, or take a look at the sticker on top of the unit to find out its age.
Is the water rusty in color? This is typically due to corrosion in the tank.
Is your tank leaking?
Do you hear a rumbling noise?
Does your water keep turning cold before you finish your shower?
A hot water heater is an essential part of your home. When things begin to malfunction and require repairs, it can be frustrating to deal with the lack of heated water.
Contact B&W if you are worried that your water heater needs to be replaced, and we'll get back to you with a quote.
Learn More About B&W's Service Plan
If you are looking for a new water heater installation company in Indianapolis, contact B&W. Our team is made up of trained experts who have extensive knowledge about water heater repair and replacement. We offer an annual water heater service plan to ensure there are no hiccups
Take a look at our service plan:
Twice yearly heating system maintenance check and tune-up in the fall and spring
10% discount on heating, cooling, and plumbing repairs
Preferred scheduling
No overtime fees, even on nights or weekends
If you're worried about the functionality of your hot water heater, book an appointment with us today. We'll track down the problem and come up with a comprehensive repair or replacement plan.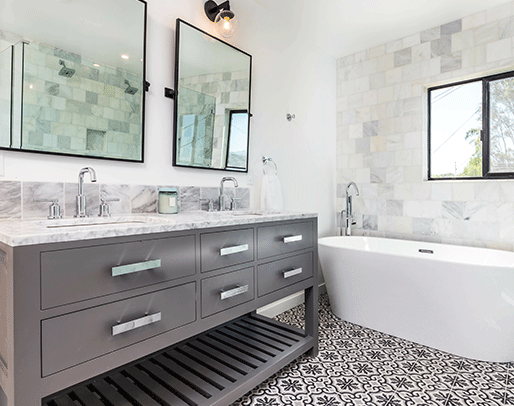 Contact B&W for Water Heater Repair and Installation in Indianapolis and Central Indiana
B&W is one of Indianapolis's leading new water heater installation companies. As a full-service, family-owned business, we are committed to giving each client an excellent customer service experience.
We have clients that have been with us for over 60 years. Feel free to shoot us an email or give us a call if you want to inquire about our water heater services, as well as any other service that we offer, or book an appointment. We look forward to hearing from you!
Book Appointment
We'll Work with You to Make Your Project a Reality.
At B&W Plumbing, Heating, Cooling, and Drains, we know what it takes to raise a family. We're a family business. That's why we'll work with you, Ally Lending, and Wells Fargo, whom we've developed relationships with to provide payment options that can help you purchase those bathroom or kitchen updates or that new home comfort system. Special financing is available with approved credit.