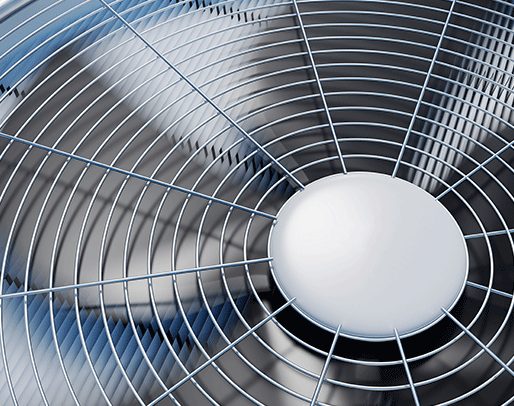 Indianapolis Air Conditioning Repair Service
The NATE-certified technicians at B&W are trained to handle all of your home's air conditioning needs, including repairs, tune ups and installation service. We've been in business for more than 60 years, and families across Central Indiana have come to respect us as the area's only trusted company to perform air conditioning repair in Indianapolis.
Book Appointment
The Only Trusted AC Repair Company in the Greater Indianapolis Area
Picture it – it's 95 degrees, and the only place to seek comfort is inside your home, where your air conditioning system is working its hardest to keep up with the demand. Suddenly, the system comes to a complete halt and won't turn back on. There's something wrong with the unit, and you need an HVAC technician right away. That's where the technicians at B&W come in.
Summers in Central Indiana are hot, and you need a reliable air conditioning system to keep your family cool and comfortable indoors. You can rely on the professional heating and cooling experts at B&W to respond quickly to your call and have your AC system back up and running before you know it.
Our technicians can assist with repairs for the following systems and much more:
Air conditioners
Hybrid systems
Central air conditioning systems
Heat pumps
Thermostats
Ductless mini splits
Air flow issues
Signs Your Air Conditioner Needs Repaired
Our technicians are trained to repair any and all air conditioners – no matter the make or model. We've included a list of some common signs your AC needs to be repaired.
Lack of Airflow
There are several reasons your AC has weak airflow. The number-one reason is a dirty or clogged HVAC air filter. Air filters should be replaced regularly. When they're clogged, your AC is forced to work harder, causing it additional stress.
Some other common reasons can include problems with the AC blower, a frozen evaporator coil, leaky air ducts or blocked or undersized return vents.
Unusual Sounds
From buzzing to clicking to banging, your outdoor AC condenser is prone to making unusual or loud noises. Some are worse than others, but in most cases, something's wrong, and the unit should be inspected by a technician. Waiting too long to have the noise looked at can lead to an expensive repair down the road.
Frequent Cycles
If your AC is turning on and off in short spurts, then it's likely short cycling. When this occurs, your unit is not properly conditioning your home. This leads to high energy bills and additional wear and tear.
Some common causes of short cycling include a dirty furnace filter, a refrigerant leak, an oversized air conditioning unit and a dirty evaporator coil. If you're unsure what may be causing the short cycling, contact B&W today. We'll get to the root of the problem in no time.
Foul Odors
If your Indianapolis HVAC system has a burning or gunpowder smell, it can indicate electrical problems; an HVAC technician should be notified immediately.
Water Leakage
Water leaking from the AC is typically caused by a clogged condensate drain line or a frozen coil. If the drain is clogged with dirt and other debris, water can back up into your house. A clogged condensate drain line is the most common cause of water leaking from your AC into your home.
No Cool Air
This is the last thing you want on a hot, summer's day. If there's little or no cool air coming from the vents, it could indicate a clogged air filter, a faulty thermostat or the outside condenser unit may be covered in dirt and grass.
What to Do if AC is Not Cooling?
Before you call an HVAC technician, there are some simple troubleshooting tips you can perform at home.
One of the easiest steps you can take is examining your HVAC air filter. If it's visibly dirty or clogged, then it's time to replace it. Filters are relatively cheap and should be replaced about every three months on average.
If it's not the filter, check that the thermostat is working properly. Make sure it's switched to "on" and in cool mode. Also, check that the battery is still working. Another easy tip is inspecting the AC's outdoor condenser unit for any debris that could be obstructing airflow. Grass, sticks and leaves can obstruct airflow, causing your system to work inefficiently. Be careful not to cut your thermostat wire with your weed eater while you're maintaining your yard.
More advanced troubleshooting includes:
Cleaning the HVAC interior (pro help)
Checking your electrical wiring
Checking your ductwork
Checking for refrigerant leaks
Checking the circuit breaker
How to Tell if You Should Repair or Replace Your AC
Replacing your air conditioning system is a big financial decision and one that needs to be made knowing all of the facts first.
It's Better to Repair Your Air Conditioner When…
It's a good idea to repair the unit if it's less than 10 years old and has rarely needed repairs in the past. Your HVAC technician can help assist you in making a decision regarding repairing or replacing the system.
It's Better to Replace Your Air Conditioner When…
The biggest factor in when to replace your current air conditioner is how well it was maintained, its current operation and energy cost. You should also consider replacing the system if it's experienced frequent repairs or breakdowns and is over 12 years old.
When to Repair or Replace Guide
What Should You Look For in an AC Repair Company
At B&W, we pride ourselves on fair pricing, extended service hours and fast response times. If you're in need of an Indianapolis HVAC company for repairs, choose one that you can trust. Our up-front pricing and honest opinions will put you at ease. The technicians at B&W work with you to make sure you're comfortable, and we never pressure you to make a quick decision.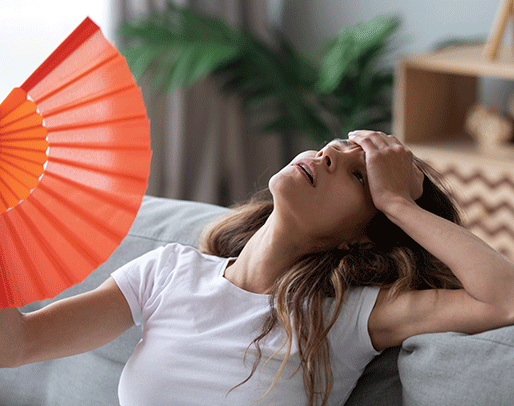 Call B&W for Quality Air Conditioning Repair Service Today
With more than 60 years of experience repairing heating and air conditioning systems, it's no wonder B&W has become the HVAC repair company so many homeowners in Central Indiana rely on. From our headquarters in Indianapolis, we're proud to offer service across Central Indiana. Find out why B&W is the name to trust for heating and cooling repair, tune ups and installation services.
Need to schedule an appointment for service? Want a free second opinion? We can help. Contact B&W today to get started.
Book Appointment
We'll Work with You to Make Your Project a Reality.
At B&W Plumbing, Heating, Cooling, and Drains, we know what it takes to raise a family. We're a family business. That's why we'll work with you, Ally Lending, and Wells Fargo, whom we've developed relationships with to provide payment options that can help you purchase those bathroom or kitchen updates or that new home comfort system. Special financing is available with approved credit.