Indianapolis Furnace Installation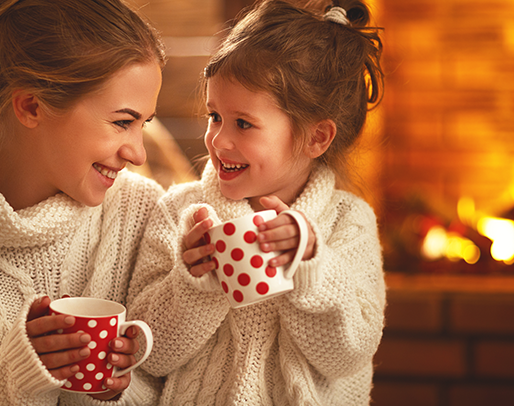 Many Indianapolis, Indiana homes are still using furnaces that are 15+ years old. While there isn't necessarily anything wrong with that if the furnace is still working and running properly, it's certainly more likely to break down and stop working than a newer model. You could be spending more on your energy bills with a furnace 15 years or older. If your home's furnace is over 15 years of age or has not been working as it should, call us today. We offer furnace replacement service to residents across Indianapolis and Central Indiana.
Book Appointment
Indiana's Trusted Furnace Installation Company
From furnace installation to indoor air quality solutions, the experts at B&W have extensive knowledge and experience in all areas of heating and air conditioning. We've been among the industry leaders in Indianapolis for over 60 years, and we attribute that to our excellent service and the relationships we have built and developed with many repeat customers. To see how we can help restore comfort to your Indianapolis home, contact one of our HVAC experts today for quality furnace replacement service for your Indianapolis home.
How to Tell if Your Furnace is Going out?
Most times, your heater won't just die on you out of nowhere. Your furnace will likely leave you hints that its end is near. Some things to look out for or be aware of include:
Furnaces typically last about 15-20 years
Any heater not properly maintained and over 10 years old is usually on its last legs. It will probably have from one to five years left of function, so be sure to pay extra close attention to its performance and your utility bills so that you'll notice immediately when it starts to fail on you.
This is why regular maintenance by a professional is so important. For more information about whether to repair or replace your furnace.
Your house isn't warm enough
A seemingly obvious sign like this will often go unnoticed or can be attributed to other factors besides your furnace's performance. However, your furnace's job is to bring your house to the desired temperature, regardless of any other factors in your home. Simply put, if your house is too cold and is not reaching your desired temperature, your heating equipment is probably in need of routine maintenance, repairs, or replacement.
Energy bills are rising
Rising energy bills are a common sign of a furnace that isn't doing its job and might need maintenance, repairs, or replacement. As underperforming furnaces stay on longer in an effort to bring the home up to the set temperature, they drive up energy bills. Keep an eye on your energy bills if you suspect that your heater isn't performing as it should. If your energy bills are significantly higher than in previous winters, it might be time to consider a furnace replacement.
Unusual sounds or smells
Strange sounds, like banging and tumbling, will often signal that something is wrong with the furnace. Similarly, smells that are out of the ordinary often mean that something has failed within the furnace. You should have a professional check your furnace immediately to see if it is going out.
What Should You Look for When Buying a New Furnace?
If it's been determined that your furnace is beyond repairs and should be replaced, picking a heater out from the pack can seem overwhelming. It might seem as though all furnaces and heating systems perform and behave the same way. However, there are some important things that you should pay attention to, including:
AFUE rating
A gas furnace's AFUE rating, or Annualized Fuel Utilization Efficiency rating, measures the efficiency of the heater. For example, a 96 percent gas furnace indicates 96 cents of every dollar spent is heating the home and four cents are unused and going out the flue pipe.
Right-sized furnace
Our professionals will determine the proper size furnace. The variable-speed motor is a great option to provide added comfort and help lower your energy bills.
Type of furnace (gas or electric)
We'll supply you with either a natural gas or electric furnace, depending on the type of energy your current system uses.
Free second opinions
B&W also offers free second opinions to ensure you're getting the best service and deal available.
Warranty
One of the most important aspects to consider when buying a heater is the warranty that it comes with. Before you buy a furnace, ask about our parts and labor warranty. We offer a five-year labor warranty and a 10-year parts warranty on residential equipment.
An HVAC company that will properly install it
Finally, choose a company for air conditioning or furnace installation in Indianapolis that has experience replacing and installing gas and electric furnaces. Installing your furnace incorrectly will shorten its lifespan and can limit the amount of heat that it's able to produce. For an HVAC company with years of experience in furnace installation in Indianapolis, call B&W today.
Keep Your New Furnace Running Smoothly with a Planned Service Agreement
Getting a Planned Service Agreement from B&W will help keep your furnace operating at peak efficiency while providing you with the excellent service that you expect from us. The benefits of a Planned Service Agreement include:
Spring air conditioning tune up
Fall heating tune up for furnaces and heat pumps
10% discount on heating and cooling repairs
Preferred scheduling
No overtime fees on nights or weekends
B&W Has Financing Options Available
At B&W, we understand that furnace replacement and installation can come with a hefty price tag. That's why we offer special financing options with approved credit. We'll work with you, Wells Fargo, and Ally Lending to provide payment options that assist in the purchase and installation of a new cooling or heating system. Call us or contact us online if you're interested in applying for financing.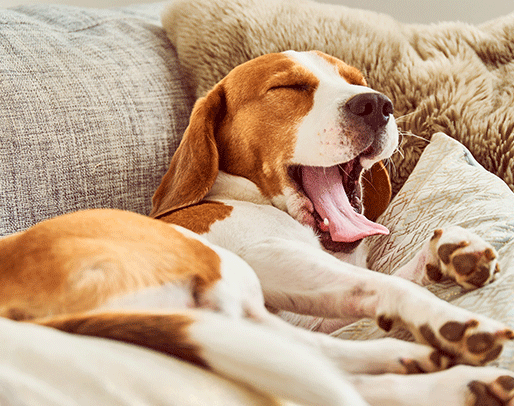 Contact B&W for Reliable Furnace Replacement
The heating, air conditioning, and indoor air quality experts at B&W Plumbing, Heating, Cooling and Drains have years of experience repairing and installing electric and gas furnaces. We are familiar with almost every make and model that you can find on the market. B&W has developed many lifelong relationships with customers, and we hope to earn your trust and business. Call us today for quick and reliable furnace installation services!
Book Appointment
We'll Work with You to Make Your Project a Reality.
At B&W Plumbing, Heating, Cooling, and Drains, we know what it takes to raise a family. We're a family business. That's why we'll work with you, Ally Lending, and Wells Fargo, whom we've developed relationships with to provide payment options that can help you purchase those bathroom or kitchen updates or that new home comfort system. Special financing is available with approved credit.