Air Conditioning Installation
Indianapolis Air Conditioning Installation Service
For more than 60 years, B&W has been the name thousands of Central Indiana homeowners have come to trust for their air conditioning installation services in Indianapolis. B&W is a full-service, family-owned company offering a level of cooling service that you need to experience for yourself.
Need a quote or wanting a free second opinion? When you need to talk to an HVAC company about installation of a new Indianapolis air conditioning system, contact the friendly, NATE-certified technicians at B&W today.
Book Appointment
Choose B&W for Quality AC Installation in the Greater Indianapolis Area
At B&W, we know air conditioning systems inside and out and will fully assess your current system and provide an honest opinion about whether it's time to replace it with a new, energy-efficient model. We know buying a new AC unit is a big financial decision, and we don't take that lightly.
Our technicians install the following types of air conditioning equipment and much more:
Air conditioners
Hybrid air conditioners
Central air conditioning systems
Heat pumps
Thermostats
Ductless mini splits
What to Consider When Purchasing a New Air Conditioning System?
If you've made the decision to purchase a new air conditioning unit, consider the following:
Proper AC Sizing
The size of your AC is extremely important and should be discussed thoroughly with your HVAC company. A cooling system that's too small won't cool your home properly, while a system that's too big will cycle off too quickly. Neither option is a good one, and both will cause your energy bills to spike.
SEER Rating
Seasonal Energy Efficiency Ratio (SEER) rating measures how energy efficient an air conditioner is. Air conditioning units manufactured after 2005 are required to have a SEER rating of at least 13 and a 14.5 rating to qualify as an Energy Star system. The higher the SEER rating, the more energy efficient the unit is. For example, switching from an AC unit with an 8 SEER rating to a unit with a 16 rating will save you 50% on your energy bills. Utility rebates may also be available when you purchase a new, energy-efficient system.
You'll pay more upfront for a system with a higher SEER, but you'll recoup much of that money with lower energy bills.
Noise Levels
When we're talking about the amount of noise a new AC will make, we're referring to decibel levels. The lower the decibel level, the quieter the air conditioner. An average decibel for an air conditioning system is about 70. A noisy AC may have a decibel level above 80.
If you're looking for a cooling system that is as quiet as a casual dinner conversation, look for a unit with a decibel system in the 50s or 60s.
Maintenance and Indoor Air Quality
Improving your home's indoor air quality is beneficial for everyone in your home, especially those with allergies, asthma and other respiratory illnesses. New AC units offer indoor air quality technology that works to improve the air quality through ventilation, air purification and humidity control. Newer models can run for extended periods of time on low power to keep air circulating throughout your home.
How to Tell if You Should Repair or Replace Your AC
Replacing an air conditioning system is a big financial decision. The technicians at B&W will help you determine whether repair or replacement is the best option.
Generally, we believe air conditioners should be replaced when they're more than 15 years. You should consider replacing the system if it's experienced frequent repairs or breakdowns. If the repairs are costing you hundreds of dollars, that's money better spent on buying a new, energy-efficient unit. If your unit is more than 10 years old and experiencing any of the following issues, then we recommend replacement.
Cost of the repair. If the repair costs more than is warranted for an older unit, then it's time to replace your AC.
Unusual smells. If you smell smoke, turn the system off and call an HVAC technician. This is likely caused by an electrical issue. A musty smell could indicate mold or mildew in the system, which means there's excess moisture inside.
Loud noises. Not all noises are serious, but many indicate the system is not functioning properly due to wear and tear over time.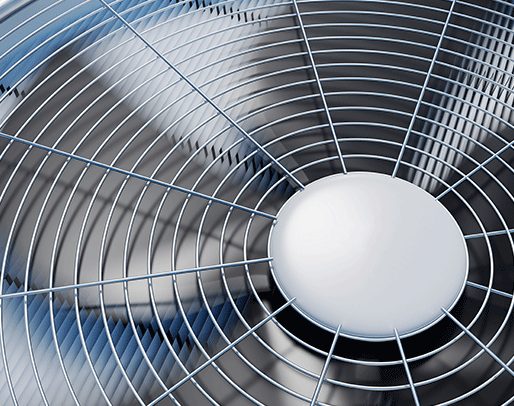 Call B&W today for New Air Conditioner Installation
At B&W Plumbing and Heating, we use industry standards and our 60 years of experience to make sure your heating and cooling system is the right size for your home or business.
Don't trust your air conditioner installation to just anyone. Contact the company homeowners across Indianapolis and Central Indiana have come to trust over the past several decades. We offer fair pricing, free second opinions and fast response times and customer service that is second to no one. If you've received a quote from another company, contact B&W for a free second opinion.
If you're ready for a new air conditioner, contact the friendly technicians at B&W today.
Book Appointment
We'll Work with You to Make Your Project a Reality.
At B&W Plumbing, Heating, Cooling, and Drains, we know what it takes to raise a family. We're a family business. That's why we'll work with you, Ally Lending, and Wells Fargo, whom we've developed relationships with to provide payment options that can help you purchase those bathroom or kitchen updates or that new home comfort system. Special financing is available with approved credit.