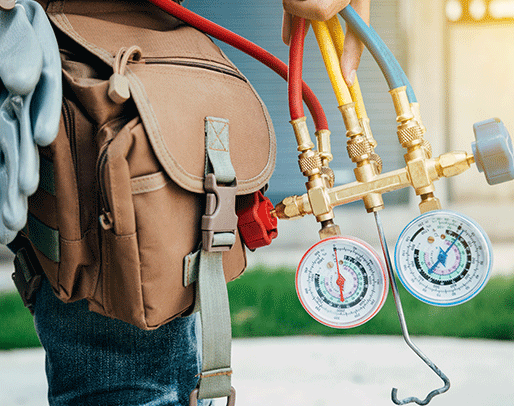 Indianapolis, IN, Air Conditioning Tune Up Service
Summers in Indianapolis and throughout Central Indiana are hot and muggy. The last thing you want is for your air conditioning system to conk out during a 90-degree day. To keep your air conditioner running at peak efficiency throughout the summer months, contact the professional and trusted AC technicians at B&W to request an appointment for a seasonal air conditioning tune up in Indianapolis.
Book Appointment
Prevent Major Cooling Issues
B&W is a full-service, family owned heating and cooling company that has served homeowners in Indianapolis and throughout Central Indiana for more than 60 years. Our NATE-certified technicians are the best in the business.
During your annual AC tune up, our professional HVAC technicians will thoroughly assess the entire system from top to bottom to ensure it operates at optimal efficiency all summer long. A tune up earlier in the year will prevent a major breakdown from occurring during the hottest months of the year.
Our heating and cooling technicians maintain all types of air conditioning equipment, including:
Air conditioners
Hybrid air conditioners
Central air conditioning systems
Heat pumps
Thermostats
Ductless mini splits
How Often Should I Service My AC Unit?
Homeowners often hesitate about spending money on an air conditioner tune up if they don't think there's a problem. But proper maintenance keeps your unit running at optimum performance and prevents breakdowns in the heart of summer when your unit is at its busiest. An annual tune up can catch small issues – that you may not even know about – from becoming expensive repairs down the line.
Your air conditioner should be inspected once per year, preferable in spring before you've turned it on for the first time. Heat pumps, meanwhile, should be tuned up twice a year – once in the fall before heating season and again in the spring before warmer weather arrives. Give us a phone call, or contact us online today to schedule service.
What's Included in an Air Conditioner Tune Up?
During a tune up, B&W's team of heating, air conditioning, and indoor air quality technicians inspects every aspect of your air conditioning unit. Our service includes:
Checking and changing the HVAC air filter, if necessary
Cleaning and inspecting the condenser and evaporator coil
Calibrating the thermostat
Topping off refrigerant levels, if necessary
Inspecting and lubricating all moving parts
Checking the compressor to ensure it's functioning properly
Inspecting the system's electrical connections
Checking the blower motor and blower belt
Removing any debris that may be blocking the unit
Inspecting the AC condensate drain
Benefits of Routine Air Conditioner Maintenance
Regular maintenance of your air conditioner ensures it runs efficiently all season. Some of the benefits of this yearly maintenance include:
Lowering Energy Bills
A tuned up AC uses less energy and runs more efficiently, which will save money on your monthly energy bill.
Catching Problems Early
Small problems can quickly grow into large ones if left unnoticed. Identifying underlying issues during a spring AC maintenance will save you money on an expensive repair or even replacement of the entire unit if something critical breaks down.
Prolonging Your Unit's Lifespan
Maintenance is good for your system's overall health. A system that has never received an annual tune up won't last nearly as long as well-maintained HVAC equipment. The more tune ups that are completed on your AC system, the longer you can go before buying a new system.
Increasing Comfort
A healthier system circulates cleaner air throughout your home, which improves the indoor air quality. This is especially important for people who suffer from allergies, asthma and other respiratory issues.
B&W's Planned Service Agreement
We know AC maintenance isn't always on the top of your to-do list. But, an annual tune up in the spring is the best and easiest way to prevent your system from breaking down and keeping it running at peak efficiency for years to come.
B&W offers a planned service agreement that includes:
Fall maintenance for your heating system
Spring maintenance for your cooling system
10% discount on plumbing, heating and cooling repairs
Preferred scheduling
Free estimates on repairs
No overtime fees
Availability on nights and weekends
Adding salt to the water softener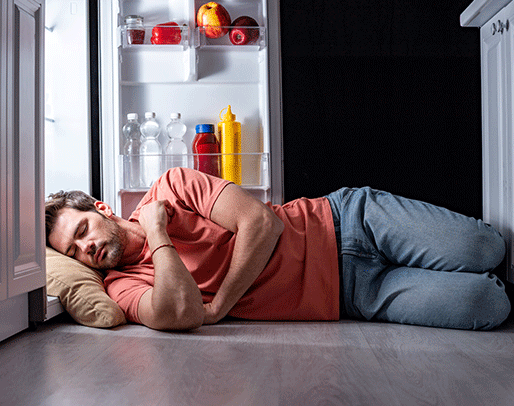 Call B&W Today to Schedule Your Air Conditioner Tune Up Service
B&W isn't Indianapolis and Central Indiana's most trusted AC tune up, repair and installation company by luck. We've earned that reputation through hard work, honesty and fair pricing. We're a family owned company that works tirelessly to deliver exceptional service to each and every one of our customers. We even offer free second opinions to ensure that you're getting the best price possible. When you're ready to schedule an AC tune up service, contact the pros at B&W today.
Book Appointment
We'll Work with You to Make Your Project a Reality.
At B&W Plumbing, Heating, Cooling, and Drains, we know what it takes to raise a family. We're a family business. That's why we'll work with you, Ally Lending, and Wells Fargo, whom we've developed relationships with to provide payment options that can help you purchase those bathroom or kitchen updates or that new home comfort system. Special financing is available with approved credit.